Can someone who know depict this better than me please? Just take the OmniGraffle doc and give it another go please (and link back).
Network neutrality today (good)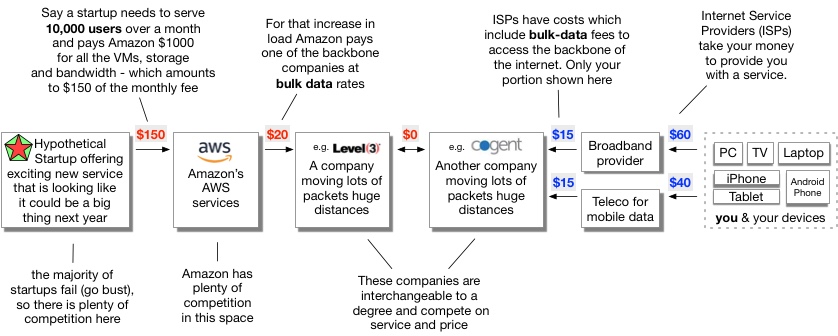 Network extortion (bad)

Problems with these diagrams
The per 10,000 users fees (red and per-month - mostly on the left) does not map well to the per user/account fees (blue, monthly) on the right. Sure, you could divide by 10,000 to arrive at blue legends of 0.15c per user on the left but that's now intangible as well as confusing.
Also 'startup' is just one example.
And, CDNs are not depicted. Would…